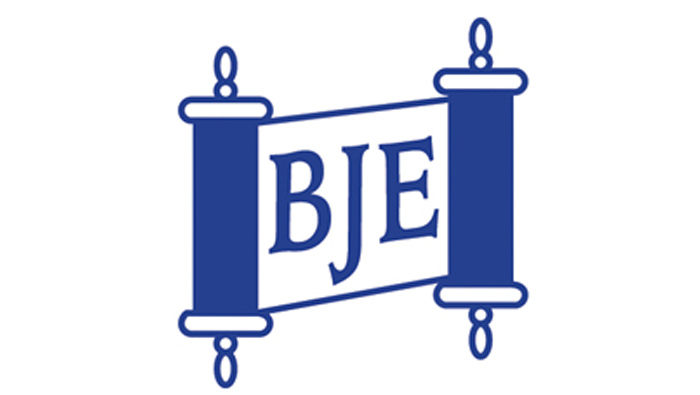 ---
For nearly 40 years the Bureau of Jewish Education of Greater Phoenix's Passages Lecture Series has presented top scholars, speakers and programs from around the country to provide insight into everything from politics to entertainment in the Jewish world.
This year's series features seven lectures beginning Jan. 10 and concluding March 13. Programs meet at various locations around town. Tickets are $18 per lecture or $105 for the series; sponsorship and patron tickets are also available. For tickets and information, call 480-634-8050 or email jewished@bjephoenix.org.
Following are this year's programs.
GIL TROY, Ph.D.: Election Time – U.S. Presidents, U.S. Candidates and the Jews
Sunday, Jan. 10, 7:30 pm, at Temple Solel, 6805 E McDonald Dr., Paradise Valley
Gil Troy has been a professor of history at McGill University in Montreal since 1990, where he served as chairman of the history department from 1997 to 1998. He was identified as McGill's most popular professor, and History News Network designated him as one of its first Top Young Historians. He received his bachelor's, master's and doctoral degrees in history from Harvard. He is a prolific author. In Why I am a Zionist, he discusses the trend Zionism has taken in light of independence, Arab hostility and the equation of Zionism and racism. He challenges Jews to reaffirm their faith and pride in Zionism. He has authored six books on American presidents.
DAN GORDON: Living the Story, Vanguard for Israel
Sunday, Jan. 17, 7:30 pm, at Ina Levine JCCampus, 12701 N Scottsdale Road, Scottsdale
Dan Gordon is a modern-day Renaissance man. He spent more than 40 years in the Israel Defense Forces and is a veteran of six wars. He served as a sniper with the rank of captain, and is the oldest member to serve in the distinguished Givati Brigade. In addition to his service to Israel, his "second" country, American-born Gordon is an accomplished Hollywood screenwriter, author and producer. He is known for award-winning Hollywood films such as "The Hurricane," "Wyatt Earp," "The Assignment," "Murder in The First" and "Passenger 57." Gordon was head writer on Michael Landon's "Highway to Heaven." He has written extensively on Middle Eastern affairs and counterterrorism. As a spokesperson for the IDF and a Middle East analyst, Gordon has appeared on virtually every major U.S. and European broadcast and cable news outlet. He is the author of seven novels; the latest is Day of the Dead Book One: Gaza along with its forthcoming sequel, Day of the Dead Book Two: America.
PETER GREENBERG: Jewish Travel in Uncertain Times
Sunday, Jan. 24, 7:30 pm, at Ina Levine JCCampus, 12701 N Scottsdale Road, Scottsdale
An investigative reporter and producer, Peter Greenberg is America's most recognized, honored and respected front-line travel news journalist. He began his career in journalism as the West Coast correspondent for Newsweek in Los Angeles and San Francisco. He is the travel editor for CBS News, appearing on "CBS This Morning," "CBS Evening News with Scott Pelley" and "CBS Sunday Morning." Greenberg hosts a new television show, "The Travel Detective with Peter Greenberg." Greenberg also presented "Israel: The Royal Tour," an unprecedented tour inside the country and an up-close-and-personal journey with his guide, Prime Minister Benjamin Netanyahu.
Steven Emerson: Terrorism in the Age of ISIS
Sunday, Feb. 14, 7:30 pm, at Beth El Congregation, 1118 W Glendale Ave., Phoenix
Steven Emerson is an internationally recognized expert on terrorism and national security, a correspondent and an author who also serves as the executive director of The Investigative Project on Terrorism, the nation's largest data and intelligence archive on Islamic and Middle Eastern terrorist groups. He is the author of the national best seller, American Jihad: The Terrorist Living Among Us. Emerson has frequently appeared on network television and has been quoted or cited hundreds of times in the nation's newspapers.
Emerson and his institute have also given many briefings to Congress, the White House, the Justice Department and other federal agencies.
JOEL CHASNOFF: An Evening of Jokes and Laughter
Sunday, Feb. 21, 7:30 pm, at Temple Chai, 4645 E Marilyn Road, Phoenix
While an undergraduate at the University of Pennsylvania studying math and psychology, Joel Chasnoff had his first show. After graduating in 1996, Chasnoff served in the Israel Defense Forces for two years. He returned to his native Chicago and picked up where he left off. Chasnoff always wanted to be a comedian. "There's no script, no director. It's all you." For the last 3½ years Chasnoff has been making his living doing stand-up across the country to the delight of his audiences.
ELANA JAGODA: Zum Gali Gali and More – A Family Concert
Sunday, March 6, 4 pm, at Ina Levine JCCampus, 12701 N Scottsdale Road, Scottsdale
Elana Jagoda is a prayer leader, music educator, performer and composer who brings soul and innovation to Jewish music. She adds new dimensions to her music genre by blending her energetic folk-rock vibe with her passion for world music. Jagoda has delighted diverse audiences as a song leader, early childhood music specialist and most recently a cantorial soloist. She serves as a full-time cantorial soloist at Peninsula Temple Beth El in San Mateo, CA, and is renowned nationally for her musical CDs with PJ Library.
NANCY SPIELBERG: "Above and Beyond" – the film and the producer's comments on the World War II pilots who helped create the Israeli Air Force
Sunday, March 13, 6:30 pm, at Ina Levine JCCampus, 12701 N Scottsdale Road, Scottsdale
Nancy Spielberg attended Arizona State University and UCLA. She studied film at Sarah Lawrence College and the New School in New York. Sister of famed director Steven Spielberg, Nancy has an impressive list of films she has produced including "Elusive Justice: The Search for Nazi War Criminals," which aired on PBS. She co-directed "Above and Beyond" and "Who Will Write Our History" with Roberta Grossman and has many other films to her credit. She is founder and co-founder of several charities.

---
---