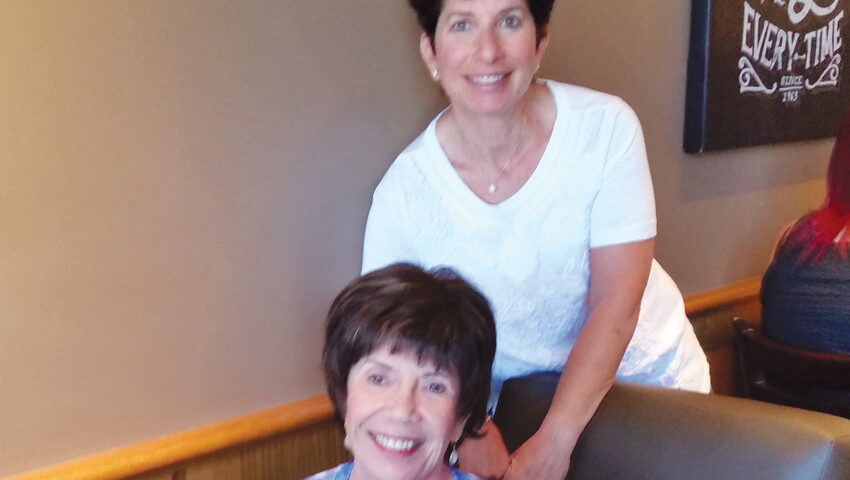 ---
For clients from as far away as London, from cities across the U.S. and throughout the Valley of the Sun, Nanean Fann has helped families find care and living environments for their elderly parents.
In a classic example of identifying a need and filling it, Elderchoice, the business Nanean founded some 25 years ago, came about when she came to the sad realization that her mother, Sylvia Mutchnik, no longer could live alone. "The best answer was not for her to live with me," Nanean recalls. "For one thing," Nanean says, "there wouldn't be enough socialization for her – despite family and loving grandchildren."
Fully aware of what to expect as her mother aged, and with the determination of a loving daughter, she set out on a journey to find the best fit. To that end Nanean arranged for her mother to move into a local assisted-living facility, and then Nanean accepted a position there as marketing director. She says she then was able "to keep an eye on Mom while learning the inside scoop on care of the elderly."
The next step for Nanean was to attend night school at Phoenix College and study gerontology, "to learn the specific challenges of aging – and hone in on cues for working on issues with this unique population." Nanean soon became a resource for friends. "Wherever I was, people were asking my advice about the challenges they were facing with elderly parents," she recalls. "I realized there was an industry just waiting for me." She began to explore the Valley, checking out available options and acquiring a "log of communities" and pursuing numerous interviews, visitations and evaluations.
A name, Elderchoice, was selected, a brochure and materials were developed, references were obtained and Elderchoice was born – dedicated in loving memory of Nanean's mother, who passed away at age 90 in 2003.
Nanean takes great pride in her ability as a matchmaker "to put pieces of the puzzle together" and provide "suitable and confident recommendations" for each client, while continuing to monitor competence and skill levels of all her recommendations.
She says it is not unusual for families to "postpone the inevitable," but the time does come when decisions must be made, "and then we can expedite the process of planning a next step." Socialization is a major factor, she says. Even if the parent is in good health, he or she often feels alone and lonely. A perfect placement offers them the opportunity to be with people – and provides onsite additional services when and if they become necessary. There is no fee to the client. Nanean is paid by the facility.
With a business that continues to exceed her wildest expectations, and a prodigious and sometimes overwhelming workload, it was fortuitous that Jodi (Sherman) her eldest of three daughters with husband Al, joined the enterprise in 2006.With a big smile, Nanean notes that Jodi "will be well-prepared when it comes time to find a place for me!"
Jodi chimes in. "She'll always be my mentor," she says with pride. "My mom is a great communicator and is so good at what she does."
Issues that the mother /daughter team deal with include the following:
Finances: There is huge range of costs and fees. More money doesn't necessarily mean the best fit.
Location: Ideally and when possible it is best to be near family members.
Staff ratio and quality: Elderchoice monitors competency and skill levels at all communities and homes they recommend.
Food: This can be a nonissue or a significant issue. For example, seniors might complain about necessarily restricted diets.
Pets: It used to be the case that animals were a no-no. Facilities typically have become animal-friendly.
Transportation: While seniors are loath to give up their cars, this becomes less of an issue because at many locales busses are provided to go to events, shopping malls and doctor appointments.
With a plan in place for Jodi eventually to assume the helm at Elderchoice, she says she "hears her mother's voice in my ear, leading me on the right business path."
Jodi is enthusiastic about the local upsurge of available group homes: smaller facilities that provide 24/7 quality care when needed. "When they are good, they are great," she says.
For additional information on independent or assisted living, specialized care facilities or group homes, contact Nanean Fann, 480-513-1661or elderchoicefall@msn.com; or Jodi Sherman, 602-410-0525; elderchoicesherman@cox.net.

---
---