Whether they are called unsung heroes, influencers, or change makers, there are certain people in the community who seem to make a difference in everything with which they become involved. People are drawn to their confident energy and the positive impact they create.
Tikkun olam is defined by acts of kindness performed to perfect or repair the world. More generally, the phrase can mean improvement, establishment, repair, prepare and more.
Today, it is closely associated with social action and one's responsibility for fixing what is wrong in the world.
We chose the following people (and we know there are many more out there), because they stood out to us for the work they do – not just for the Jewish community but for society as a whole. This is our inaugural "Top 10." Who knows? Maybe it will become an annual end-of-year tradition.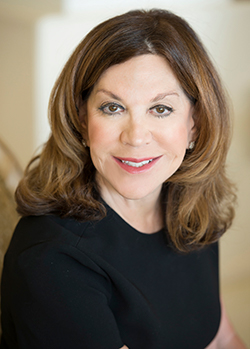 JULEE LANDAU SHAHON
On March 7, 2019, during the MEGA 2019 event, The Jewish Federation of Greater Phoenix presented its Medal of Honor to Julee Landau Shahon for her extensive volunteer work, and in particular, bringing the "Violins of Hope" to Phoenix.
Julee and Rachel Hoffer were co-chairs on the project and worked for more than three years to bring the violins played during the Holocaust and restored by Israeli luthier Amnon Weinstein to Arizona. Stated at "the largest community collaboration of music and education in the Greater Phoenix area," more than 44,000 people attended a "Violins of Hope" event during February and March this year.
Currently the Vice Chair of Federation's Board of Directors, Julee has taken on many leadership roles, both in the community and nationally, including local campaign chair and women's philanthropy chair, as well as serving in a national capacity on the Jewish Federation of North America's Women's Philanthropy board for two terms.
A graduate of the University of Michigan and a member of Congregation Beth Tefillah, Julee lives in Scottsdale with her husband, Dr. Robert Shahon. When she is not working for the Jewish community, Julee is a real estate agent with Realty One.
Michael Pollack is the owner of Michael A. Pollack Real Estate Investments. Michael has been in the real estate business for more than 46 years. To date, he has been involved in more than 11 million square feet of real estate projects with a total value of more than a billion dollars. He has been an institution in the Phoenix commercial real estate market for more than 30 years –specializing in refurbishing commercial and industrial properties.
Michael has done significant community and charitable work that includes donations and support for the Salvation Army, Goodwill of Central and Northern Arizona, Save The Family Foundation, East Valley Assistance League, Chandler Education Foundation, St. Mary's Food Bank Alliance as well as performing arts centers in Chandler, Tempe and Mesa.
Each one of Michael's children have given back to the community in some way through their own projects, including his late son Daniel Heath Pollack, who lost his life in a hit and run accident in 2011. Michael started the Daniel Heath Pollack Memorial Foundation in his honor.
Most recently, the Foundation donated $50,000 to build a playground for children in Daniel's name. In January 2019, the ribbon was cut at the Daniel Pollack Playground at the Chandler Jewish Preschool.
Michael will also continue his holiday tradition of giving back by welcoming the community to come out and watch free holiday movies and enjoy thousands of holiday lights at Pollack Tempe Cinemas starting Nov. 21.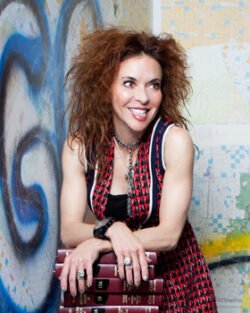 JORDAN ROSE
Jordan Rose is the founder and president of Rose Law Group pc, a full-service real estate and business law firm. Jordan started her business in 2000, leasing space in another lawyer's storage closet. Today, Rose Law Group is the largest woman-owned law firm in Arizona history.
In July of 2019, Jordan was recognized by The Business Journals as one of the top 100 national Influencers in law. Rose Law Group was also a 2019 Top Companies Award Winner by the Arizona Republic, earning third place among businesses with 25 to 99 employees.
The company won through anonymous and comprehensive employee surveys measuring items ranging from workplace culture to policies. In addition to health care benefits, the firm provides bonuses, 401K, tuition reimbursement, monthly "Friday Fundays," concierge to run personal errands, breakfast bar, office snacks and drinks, maternity leave, cord-blood banking, and a night nurse to help after the baby is born.
Jordan lives in Paradise Valley with her husband, Jason (who is president of the public relations firm Rose+Moser+Allyn), and their two boys.
The couple was named among the top 100 party hosts in America by The 2018 Salonnière 100, "… honoring those who are continuing the tradition of hosting parties with a purpose. Whether they're welcoming guests to support causes, advance ideas, unite people, or simply bring joy to others, … honorees are America's most gifted and influential cultural connectors." says Carla McDonald, The Salonniere's founder and editor.
ANDREW WEIL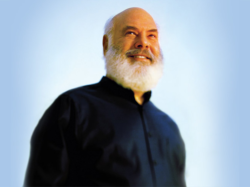 Andrew Weil, M.D. is the founder and director of the Andrew Weil Center for Integrative Medicine at the University of Arizona in Tucson, where he also holds the Lovell-Jones Endowed Chair in Integrative Rheumatology and is the Clinical Professor of Medicine and Professor of Public Health.
Dr. Weil's methods complement traditional medicine with an emphasis on nutrition, lifestyle, natural therapies, spirituality and the mind-body connection.
In March 2019, he pledged $15 million to put his name on the UA center he helped create 25 years ago. This financial commitment – on top of the more than $5 million he's already given to the UA – will also establish an endowed chair in integrative medicine, an endowed chair for research in integrative medicine and an endowed program fund for integrative medicine.
Weil has also always donated his salary from UA to the Center in addition to the after-tax profits from Weil Lifestyle products to the Weil Foundation, a nonprofit organization. To date, the Foundation has given away approximately $6 million, the majority of which has gone to the Center.
He received both his medical degree and his undergraduate AB degree in biology (botany) from Harvard University. Long before achieving fame as a best-selling author, frequent lecturer and guest on talk shows, Weil was a doctor seeking work in an era when mainstream medicine did not always embrace his approach. He is a pioneer in the field of integrative medicine, a healing-oriented approach to health care that takes account of the whole person, including all aspects of lifestyle. It emphasizes the therapeutic relationship between practitioner and patient, is informed by evidence, and makes use of all appropriate therapies.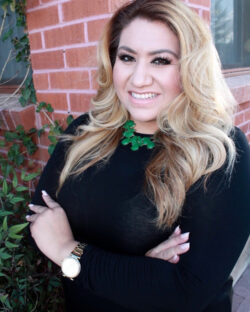 ALMA HERNANDEZ
State Rep. Alma Hernandez was born and raised on the south side of Tucson. She earned both a Bachelor of Science degree and a Masters in Public Health at the University of Arizona.
She's the first Mexican-American Jewish woman in the office and the youngest lawmaker currently in the Arizona House of Representatives – and the youngest woman ever elected to the chamber.
She is an outspoken activist who has worked on a variety of issues from education, women's rights, criminal justice reform and health care.
In January 2019, a tweet Alma sent to Gov. Doug Ducey during his State of the State address got his attention. In his proposed budget for the upcoming year, $9.3 million was allocated for a grant program that funds police officers in schools.
In her tweet, she stated that as a 14-year-old in high school, she was attacked by a school resource officer that was there to "keep her safe" and that she suffers from severe spinal damage today as a result of the attack. Alma was a freshman in high school when two seniors started fighting with her. Instead of breaking up the fight, the SRO dragged her and slammed her on the ground.
The tweet resulted in a meeting between Alma and Gov. Ducey, and she also shared her story with the Arizona Peace Officer Standards and Training Board. As a result, school resource officers now have to undergo new training on de-escalation and crisis intervention.
AMRAM KNISHINSKY, PhD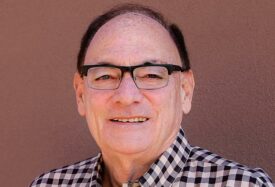 Amram Knishinsky is a principal partner and lead developer of Butterfly Wonderland, OdySea Aquarium and OdySea in the Desert projects in Scottsdale. Originally from Ramat Gan, Israel, he moved here 45 years ago to pursue a doctoral degree at Arizona State University, after earning an MBA from the University of California, Berkeley.
It all started with Butterfly Wonderland – an idea that Amram couldn't get out of his mind after a visit more than 20 years ago to the Niagara Parks Butterfly Conservatory with his wife, Anne.
Now the complex known as OdySea in the Desert is a 35-acre (with plans to expand to 82 acres), retail and entertainment complex that contains OdySea Aquarium, Butterfly Wonderland, Pangaea Land of the Dinosaurs, Titanic: The Artifact Exhibit, Polar Play Ice Bar along with shopping and dining options.
In July 2019, the International Board of Credentialing and Continued Education Standards announced that OdySea Aquarium is the first attraction – and aquarium – in Arizona to become a Certified Autism Center. The CAC designation, granted by IBCCES, means that visitors and families with children who have autism and other sensory differences can enjoy the best possible experience that caters to their needs.
The newest addition to the complex will be Paradise Earth, a Rainforest Adventure, the largest indoor rainforest in North America where thousands of free-flying birds, capuchin monkeys, sloths, giant tortoise, poisonous dart frogs and exotic plants live and reproduce.
DENISE RESNIK
Denise is the founder and president of the marketing and communications firm, DRA Strategic Communications. The agency was founded in 1986 and has been serving clients in a variety of fields, including real estate, economic development, health care, education, hospitality and entertainment.
She is also president and CEO of First Place AZ, a nonprofit real estate and community developer, focused on developing new housing and community options for adults with autism spectrum disorder and other neuro-diverse abilities. Denise's adult son, Matthew, has autism.
When developing the concept for First Place, Denise spent thousands of hours researching, evaluating and exploring residential concerns. She wanted to create a model that would fit within the community, close to where families live. She's taken what she's learned, raised more than $70 million for the cause, applied a mother's love, and created First Place.
Denise has received numerous local and national honors for her civic contributions and business accomplishments. She graduated cum laude from ASU and received a Bachelor of Science in Business Administration. She is also the co-founder and board development co-chair of the Southwest Autism Research & Resource Center, an internationally recognized nonprofit organization dedicated to autism research, education and community outreach.
She lives in North Scottsdale with her husband, Rob. Denise has three children, Matthew, Ally and Whitney, and a granddaughter, Hannah Jo.
YECHESKEL FRIEDMAN
Yecheskel Friedman is the president and co-founder of Arizona Kosher Pantry and Ezras Cholim of Phoenix, along with co-founder Elchonon Gross.
In 2017, Ezras Cholim was asked to operate a Sabbath pantry to aid the sick and needy in their difficult times so that they can enjoy the Sabbath and Jewish holidays.
Ezras Cholim launched the Arizona Kosher Pantry in 2018 at their location, to aid the needy on a daily basis. The Kosher Pantry is a part of a national food pantry network called Feeding America. In 2019, the Ezras Cholim and the Arizona Kosher Pantry moved to a new location, doubling their size.
Approximately 540 individuals monthly rely on the Kosher Pantry's help. In addition, 240 families monthly receive Tomchei Shabbos (support of the Sabbath). Shabbat baskets may include fresh fruits and vegetables, challah, wine/grape juice, fish, chicken, and other essentials that enable the family to enjoy two Shabbat meals per week. A more extensive package is distributed on holidays.
Working with multiple food banks and other local food pantries, the volunteers only pick out what's kosher to bring back to the pantry. While they are focused on assisting the needy and vulnerable in the Jewish community, they do not turn away anybody, regardless of religion or affiliation.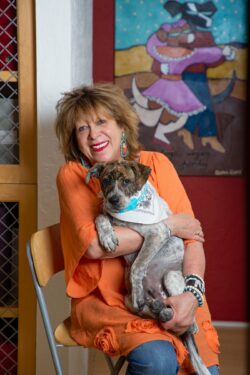 NANCY SILVER
Nancy Silver and her sister, Betsy Hendricks, own The Paper Place on Marshall Way in Scottsdale. For almost 17 years, Nancy's faithful four-legged companions, Miss Lacie and Mr. P., would be a common site to customers visiting the stationery store.
As her dogs neared the end of their lives, Nancy spent a lot of time at the veterinary hospital where she would meet other families who could not afford the care their pets needed. She realized that her pets lived longer because of the care she was able to provide, and she wanted others to have that extra time with their pets.
In 2017, Nancy established the Two Pups Wellness Fund, under the parenting arms of the Arizona Community Foundation. The fund provides financial assistance through shelters and rescues, for life-saving and restorative surgical and medical treatment for critically ill, abused, neglected, or abandoned animals in need.
Earlier this year, Nancy also created Grown Pups for Grown Ups, a program to help older dogs have a greater chance of being adopted. Two Pups will provide the adoption fees, blood tests, treatment for diseases that are discovered – and treatable – and behavioral training. Maricopa County Care and Control will hose the Grown Pups in bright new rooms for potential adopters to see and interact with these older dogs. The goal is to show people that an older dog might be a better fit for their lifestyle than a puppy.
DAN SHUFELT
Dan Shufelt is the president & CEO at Arizona Helping Hands, Inc., the largest provider of essential needs for children in foster care in Arizona. The organization provides bedding, clothing, diapers, books, personal care packs, birthday gifts, backpacks, school supplies and holiday gifts for foster children, who often arrive at their placement homes with only the clothes on their backs.
Arizona Helping Hands was founded in the living room of Paul and Kathy Donaldson in 1998 as a volunteer-based organization created to fill needs unmet by other charities throughout Arizona. Amid Arizona's foster care crisis in 2013, they shifted their focus to supporting children in foster care. Dan has been with the organization 19 of its 21 years. He has been instrumental in the agency's growth and impact on the lives of children who have experienced abuse and neglect.
In 2018, the company moved from its 800-square-foot warehouse in the Scottsdale Airpark area to an 18,000-square-foot warehouse, allowing the organization to help even more families by keeping more supplies on hand to give out. Arizona Helping Hands distributed more than 3,000 beds and cribs to children in foster care last year and is on track to reach that number again in 2019.