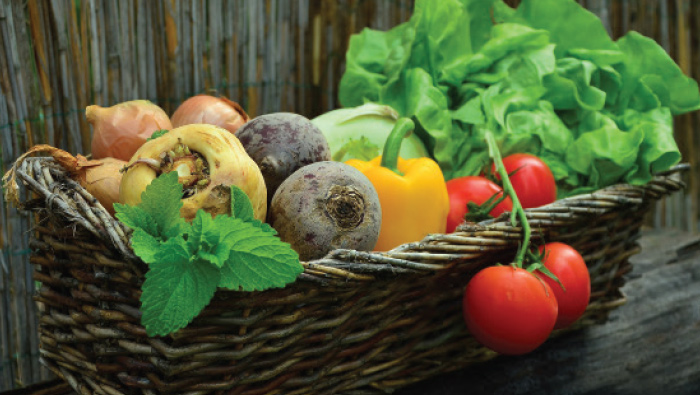 ---
The Tucson Jewish Community Center and local nonprofit Community Gardens of Tucson will partner to open a new 24-plot community garden on the grounds of the J in late autumn 2015. Groundbreaking for the garden is anticipated within the coming months.
"To the best of our knowledge, it's really the first community garden in Arizona used as a vehicle for implementing Jewish education," says Lynn Davis, director of arts and culture at the Tucson J. "Three or four garden plots cultivated by participants in JCC programs will enable us to teach universal Jewish values of tikkun olam (repairing the world) and shemirat ha'adamah (protecting the earth)."
The J's community garden is the brainchild of Susanne Kaplan, CGT board chair and longtime Jewish community participant, to honor her daughter, Shay Emma Hammer, who passed away in 2011. The Shay-Shay Garden will be a community-centered place to grow fresh, healthy food and commemorate loved ones who have passed away. Kaplan is working with a local sculptor and welder to create a unique memorial gate to honor Shay and other departed loved ones in the community on engraved metal circles.
"Shay was a joyful presence," Kaplan says. "She touched a lot of people. She loved to play in the dirt, in the water. So much of her life was spent at the J." Her daughter suffered from a genetic mutation in a sodium channel gene that resulted in idiopathic epilepsy and a life of severe disability. Her death, a few weeks after her 15th birthday, came as a shock to her family.
"I describe my grieving process like riding on a surfboard," Kaplan says. "At the beginning it's turbulent, you get knocked down by the waves. Over time, you're able to handle yourself on the surfboard and you can manage. Then the waves get smaller and less frequent. But you're always on the water."
CGT administers 25 community gardens in Tucson with a stated mission to establish and maintain community gardens and ongoing education to enable residents to grow food successfully and sustainably within their neighborhoods. A community garden typically consists of separate garden plots that are rented to individuals or families to grow food, flowers or ornamental plants.
"Many are surprised to learn that the Tucson climate closely mimics that of Israel," Davis says. "Therefore many varietals of Israeli produce grow quite well here such as lemons, oranges and olives. I won't be surprised when someone attempts to grow an etrog!" Davis anticipates that most gardeners will grow local vegetable and herb favorites like tomatoes, squash, carrots, bell peppers, basil, rosemary and cilantro.
"Having a community garden enhances our Tucson J wellness initiative," Davis says. "When we talk about nutrition, environment, community and values, we'll be able to point to this community garden as an illustration."
CGT reports that community gardens bring residents many physical, social and spiritual benefits.
In addition to plots reserved by departments of the Tucson J, individual plots are available to the public. To reserve one, contact the Community Gardens of Tucson by calling 520-795-8823 or emailing admin@communitygardensoftucson.org. Plots are available for an $18 per month subscription and include the irrigation system and all water costs, an onsite toolshed available to all gardeners, a monthly education session with a master gardener, a quarterly newsletter and a community of gardeners. Scholarships are available to inquiring prospective members.

---
---